ABOUT ALOPEX
Alopex Studio aims to inspire and inform by creating visual storytelling. We create a fine balance between story and visual aesthetics. Both are equally important for good visual content. Without story the eye might be satisfied, but the purpose lost. Without aesthetics, the message might never even get the deserved attention. At Alopex Studio we believe that every story or message requires it's own matching style. Therefor we create custom visual content dedicated to your needs.
Alopex is synonym for the Arctic fox, one of Iceland's most famous citizens. Since Frank moved to Iceland, the audiovisual work he was doing changed a lot. Different genre of content and different clients demanded for a different audiovisual production brand. The name Alopex creates a link with Iceland, but since the Arctic fox has traveled over the ice during ice ages it also creates a link with the rest of the world.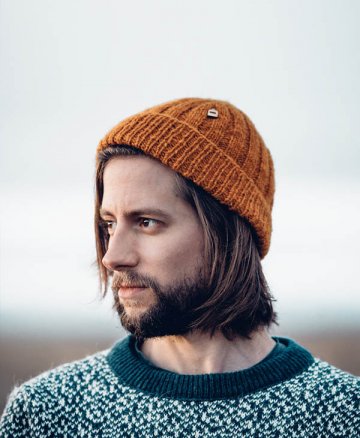 FRANK
Graduated at RITCS School of Arts, Brussels
ARNAR
Graduated from New York Film School, Los Angeles
---
---
SERVICES WE OFFER
Creative
We are fuelled by creativity. All of us have been active in music, video, arts and even DIY all our lives. We strive to create unique pieces of content that challenge our creative minds. Having all those diverse creative minds working together allows us to come up with unique content that will look and sound like no other.
Quality
We have a high standard in terms of technical quality. As skilled and trained audiovisual experts graduated from respected film schools, we know exactly what we are talking about technically when it comes to video and sound. Even though we let our creativity break boundaries, we will never let our product quality suffer by it.
Experience
All of us have worked for many years in the industry on a variety of projects and styles. TV, film, online content, music videos, sports, corporate, vlogging... You cant think of anything crazy one of us hasn't done yet. Challenge us! So whatever message you want to get across to your audience, in whatever style, we got you covered.
Advertisement
Wether it's your brand or your product you want to get out to the world, we can help you reach your audience in the right way. We tackle advertisements, branded and corporate content in a way that respects your brand or product and elevates it to a quality appearance it deserves.
Story
Messages that can help our planet and communities make a better place for us all, are important to us. We like to believe in and stand behind the story we tell in our products. Let us help you get your important message accross.
Entertainment
When our products consume some time from the audience, we want to make it worthy. We want them to feel like they have not only learned something but also have enjoyed giving up their precious minutes. We value our audiences experience.
In short, we make bespoke audiovisual content.
Get in touch with us and let us help you get your message across,
through the powerful medium of video.